Journée du 28 janvier sur les impacts des enjeux de soutenabilité sur la recherche en conception et contrôle des systèmes techniques
Journée prospective
Organisée par l'Institut Charles Delaunay et l'Institut Services et Industrie du Futur de Troyes
dans le cadre du GDR MACS et avec le soutien et la contribution
De l'AFAV, de l'AFIS, du GIS S.Mart, de l'association SAGIP, du réseau EcoSD, et avec la participation de l'INRIA et du CNRS
" SUSTAINABILITY CHALLENGES AND IMPACTS ON RESEARCH ON DESIGN AND CONTROL OF TECHNICAL SYSTEMS "
Tuesday the 28th of january 2020, Université de technologie de Troyes, amphi N101
" LES ENJEUX DE SOUTENABILITE ET LEURS IMPACTS SUR LA RECHERCHE EN CONCEPTION ET CONTROLE DES SYSTEMES TECHNIQUES "
Le Mardi 28 janvier 2020 à l'Université de technologie de Troyes, amphi N101
Il n'y a pas de frais d'inscription / There is no inscription fees.
Pour plus d'information sur les possibilités de logement et l'accès à l'Université de Technologie de Troyes, les renseignements sont disponibles sur le site du workshop PUBLIER qui a lieu au même endroit à partir du lendemain https://publier2020.sciencesconf.org/
For further information on accommodations and access to Université de Technologie de Troyes, information is available on the website for PUBLIER workshop which takes place in the same place, the following days https://publier2020.sciencesconf.org/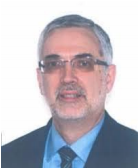 Prof. A. Bernard, 60, graduated in 82, PhD in 89, was associate-Professor, from 90 to 96 in Centrale Paris. From Sept. 96 to Oct. 01, he was Professor in CRAN, Nancy I, in the "Integrated Design and Manufacturing" team. Since 0ct. 01, he has been Professor at Centrale Nantes and Dean for Research from 07 to 12. He is researcher in LS2N laboratory (UMR CNRS 6004) leading the "Systems Engineering –Products-Processes-Performances" team. His research topics are KM, PLM, information system modeling, interoperability, enterprise modeling, systems performance assessment, virtual engineering, and additive manufacturing. He supervised more than 30 PhD students. He published more than 150 papers in refereed international journals and books. He is vice-President of AFPR (French Association on Rapid prototyping and Additive Manufacturing) since 1993, vice-chairman of WG5.1 of IFIP (Global Product Development for the whole product lifecycle) and fellow member of CIRP, also Chairman of the CIRP Collaborative Working Group on Additive Manufacturing that involves the ten Scientific and technical Committees of CIRP. In 2018, he has been elected Fellow member of the French National Academy of Technologies.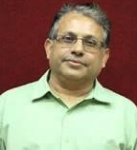 Amaresh Chakrabarti is a Senior Professor and current Chairman for Centre for Product Design & Manufacturing, Indian Institute of Science (IISc), Bangalore. He has a PhD (Engineering Design, Univ. of Cambridge, UK) and he led for 10 years the Design Synthesis group at EPSRC CoE Engineering Design Centre at Univ. of Cambridge. His interests are in synthesis, creativity, sustainability, and informatics. He published 14 6ooks, over 300 peer-reviewed articles, and has 11 patents granted/pending. He co-authored DRM, a methodology used widely as framework for design research. He was on Advisory Board and Board of Management of the Design Society; member of the CII Design Council India; He founded IDeASLab – India's first Design Observatory, and India's first Smart factory Lab. He is the current Editor-in-Chief for AI EDAM Journal (Cambridge Univ. Press) and serves editorial board for several other journals.

Reid Lifset's research and teaching focus on industrial ecology, the study of the environmental consequences of production and consumption. He is a resident fellow in industrial ecology and editor-in-chief of the Journal of Industrial Ecology, an international peer-reviewed bi-monthly headquartered at, and owned by Yale University and published by Wiley-Blackwell. In addition, he is associate director of the Industrial Environmental Management Program. Reid Lifset's research focuses on the application of industrial ecology to novel problems and research areas and the evolution of extended producer responsibility (EPR). He is also currently investigating the global life cycle of metals and the environmental implications of a shift to bio-based materials and fuels. He serves on the Science Advisory Board of the U.S. EPA and is a member of the governing council of the International Society for Industrial Ecology (ISIE) and the editorial advisory board for the Springer book series on Eco-efficiency in Industry & Science.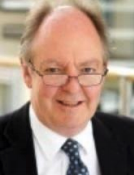 Although Chris McMahon is retired from full-time work, he has visiting roles at the Engineering Design and Product Development section of the Department of Mechanical Engineering at the Technical University of Denmark as a Guest Professor, and at the University of Bristol as a Senior Research Fellow and Associate Teacher. In his early career as an engineer, he worked in the railway industry and with a consulting engineering company specializing in IC engines. He teaches and researches in engineering design and design informatics. He is interested in many aspects of design and computing, in particular how computer aids can assist design in the organization and management of the information used in design, and in design for a sustainable future. He is expert in design education, design research and computeraided design, serving on several editorial boards and as President of the Design Society from 2011 to 2013.
10h - 12h30
30 minutes de présentation par intervenants / 30 minutes of presentation by speakers
13h30 - 16h30
Table ronde – réactions des intervenants sur les présentations du matin, animée Par Nadège Troussier ; puis échange avec la salle / Debate – first, among the speakers moderated by Nadège Troussier ; afterwards, debate with all participants
16h30 - 17h
Synthèse et clôture / Synthesis and closure
17h - 17h30
Goûter avant le départ / Break before departures